WE WILL WORK WITH YOU TO DEFINE YOUR REPORTING NEEDS AND SERVICES REQUIRED.
Set up a meeting today and we can get you going!
We are a team of professional accountants and bookkeepers. We pair our deep wealth of proven accounting experience with a commitment to helping businesses become more efficient and grow.
We stay up to date on accounting technology and practices so you can focus on running your business. We work directly with clients to help streamline their day-to-day financial processes.
We put all of our earned knowledge to work for you, designing the best possible accounting system to meet your company's needs. We create customized procedures to pave the way for your in-house team. And we harness the best tools and solutions to help you level up as a business.
Join Our Team
From time to time we have job opportunities that might interest you or someone you know.
All of this while cutting your annual costs for bookkeeping and accounting services, thanks to the efficiencies of going virtual.
Going paperless means you save time as well as money. No more manual data to file. Fewer errors (and less time wasted trying to find them). More efficient output overall. And when you work with 777Eccounting, your team members are always available. You don't have to wait because someone in-house is on vacation or taking a sick day.
Whether it comes in the way of more in-depth financial reporting, or simply having confidence that your books are being properly kept up to date.
SPECIAL EXPERTISE IN THE CONSTRUCTION INDUSTRY
If you're in the construction field, we speak your language. At 777Eccounting, we're members of the Homebuilders Association Vancouver (HAVAN). We've developed proprietary reporting systems that let you take a deep dive into your company's financial performance to find areas for improvement.
The Eccounting team has the business and entrepreneurial experience you need. We want your business to thrive, and we'll put all of our dedication and expertise to work to make that happen.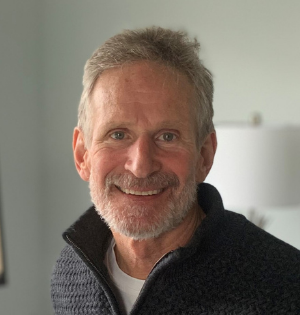 Eldon Guenther
CEO and Founder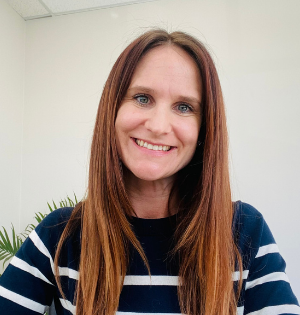 Jacy Marshall
Senior Accountant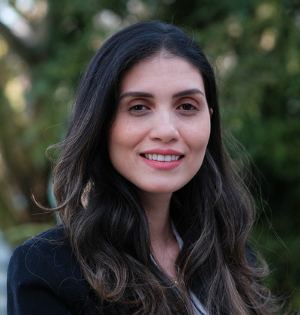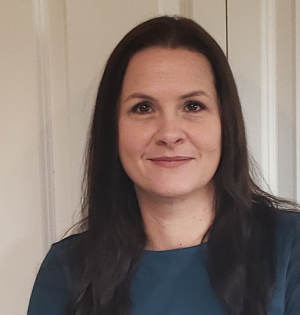 Carrie-Ann Baxter
Bookkeeper / Administration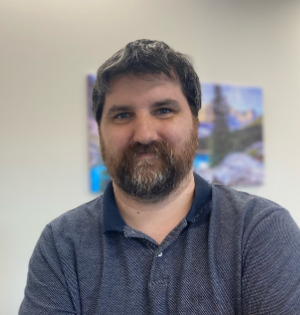 Shea Wilkinson
Bookkeeper / Reception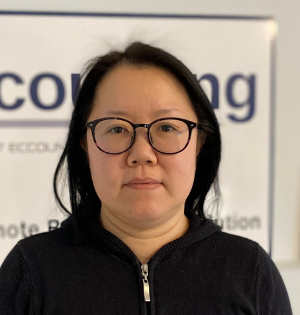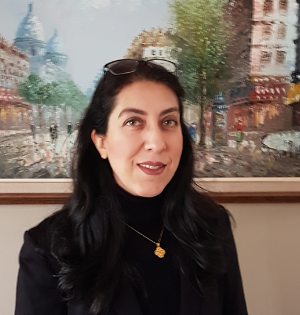 Stella Sadeghi
Bookkeeper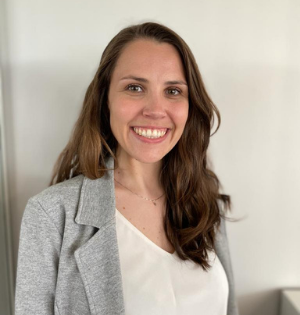 Damaris Rieger
Bookkeeper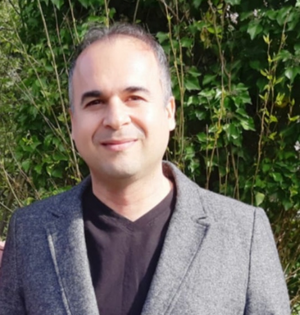 Mohammad Chowgani
Bookkeeper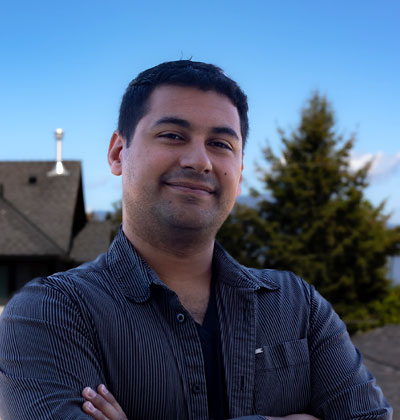 Christian Ferreira
Bookkeeper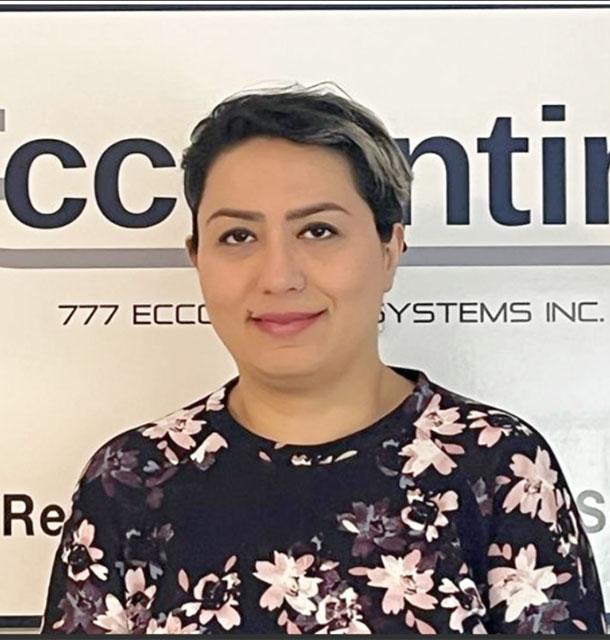 Marzieh Ghanaatian
Bookkeeper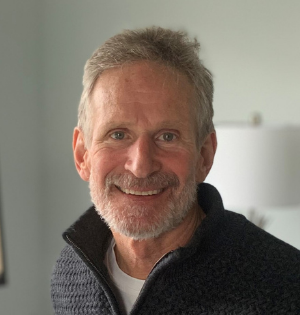 ELDON GUENTHER
CEO and Founder
Eldon opened 777Eccounting for business in 2011. He obtained both his BBA and CMA in the mid 1980's. He discontinued his membership with the CMA association in 2008 and has enjoyed an interesting and varied career including controllership positions and owning businesses unrelated to accounting. He started 777Eccounting when he saw the need for quality bookkeeping services and the direction that cloud based software was going. Since 2011, he has expanded the services that the company provides to consulting clients on software and improved reporting systems.
Eldon is passionate about many sports – currently enjoying his road cycling and the occasional Grand Fondo.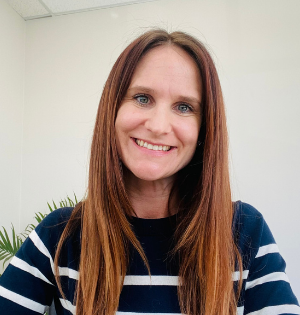 Jacy Marshall
Senior Accountant
Jacy has been working at 777Eccounting since 2011 and currently runs the North Vancouver location. She obtained her business degree with an accounting concentration from Simon Fraser University in 2014. At 777Eccounting, she assists clients with yearend financials, overall and periodic financial review, onboarding of new accounts, and day to day questions. Her experience allows her to provide clients with knowledgeable solutions and recommendations where needed.
Besides accounting, Jacy's interests include outdoor activities like hiking and camping.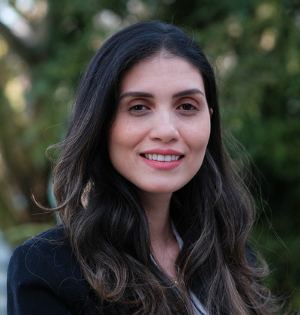 Tamara Leite
Accountant
Tamara performs various duties with 777Eccounting including preparing year-ends, financial reports, and onboarding new accounts. She is a certified accountant from Brazil with 8+ years of experience working for companies large and small. She is passionate about helping clients reach their financial goals with cloud-based accounting systems.
When she is not researching the latest trends in accounting, you can find her listening to Bossa Nova and sipping coffee.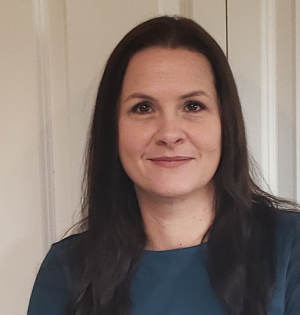 Carrie-Ann Baxter
Bookkeeper / Administration
Carrie-Ann joined the team in 2014 and is an integral part of the company. She is committed to helping our clients with all their bookkeeping needs. She received a Business Administration Diploma from Sprott Shaw College.
Outside of work, Carrie-Ann enjoys hiking and life on a farm.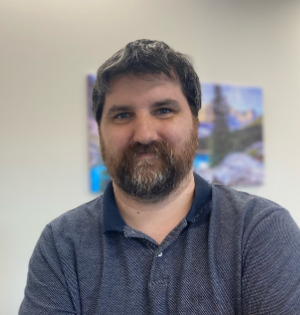 Shea Wilkinson
Bookkeeper / Reception
We have appreciated Shea's quiet yet thoughtful manner since 2018 at 777Eccounting. He received his BBA with a major in accounting in 2015 and achieved the merit/Dean's list status for several semesters during his time at University.
Shea enjoys golf and his favourite colour is blue.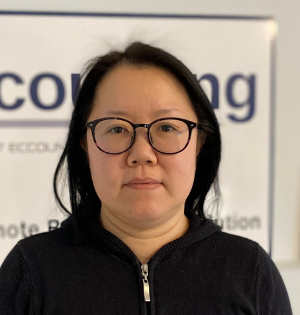 Louise Li
Bookkeeper
Louise has been working in bookkeeping positions since 2013 and started at 777Eccounting in 2018. She obtained her certificate from Canada Vocational Academy and an advanced administrative certificate from Langara College.
When not working on clients' books, Louise likes to spend her time cooking – oh, and she loves her cats.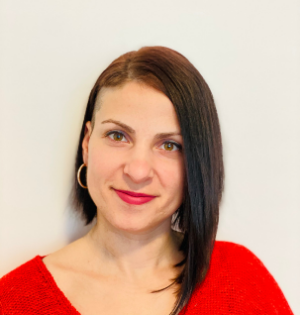 Lisa Chorninky
Bookkeeper
Lisa has over ten years of experience working as a bookkeeper and started at 777Eccounting in 2019. She obtained her Bachelor's degree in Economic and Business Management in 2008 and completed her Bookkeeping Diploma in Israel. Lisa is adept at various software programs, including QuickBooks, QuickBooks Online, Xero and Sage 50.
Lisa is also adept at spoken and written Hebrew and Russian. Her favourite colour is red.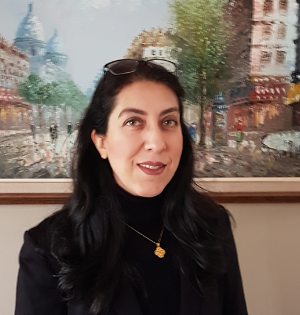 Stella Sadeghi
Bookkeeper
Stella has been a bookkeeper with 777Eccounting since early 2020. She has more than 10 years of experience in full cycle accounting for small size corporations including bookkeeping services, preparing financials statements, taxing, payroll, accounts payable and receivables. She has had a variety of post-secondary accounting education including a Bachelor's degree in computer science.
Classical music, ballet, movies and biography books are some of Stella's interests.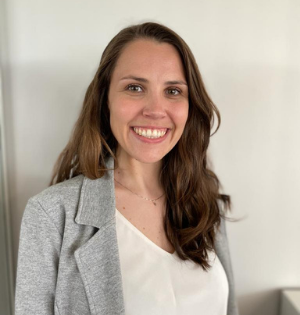 Damaris Rieger
Bookkeeper
Damaris' focus at 777Eccounting is to ensure the accuracy of information in financial reports and provide excellent service to clients. She is a passionate professional who believes that her purpose is to support the development of small businesses through the fulfillment of their financial goals. With experience in the financial and accounting area and a Bachelor's Degree in Business, she has worked on several projects with both large and small organizations.
Outside of work Damaris enjoys hiking.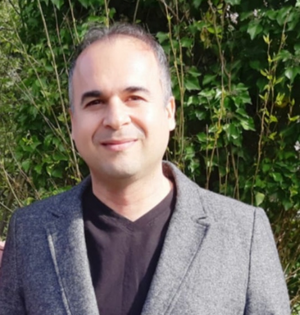 Mohammad Chowgani
Bookkeeper
We are very happy to have Mohammad as part of our team. Joining us in 2021 he brings not only a solid education in accounting but also 20 years of accounting experience.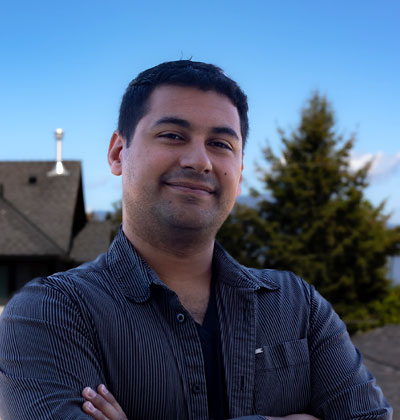 Christian Ferreira
Bookkeeper
Christian is a certified accountant from Brazil, with bachelor's degree in accounting. His focus at 777Eccounting is to manage clients' accounts receivables and payables, payroll and sales taxes. He believes customer service is the base for the company's success.
Outside of work Christian enjoys playing video games.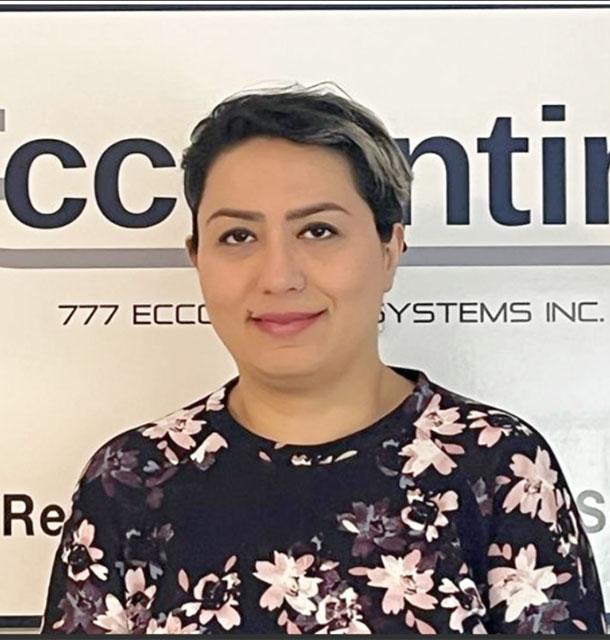 Marzieh Ghanaatian
Bookkeeper
Marzieh has over 16 years of experience in full cycle bookkeeping. With a Master's degree in Accounting from Iran, Marzieh brings experience to the team and always has a smile on her face. Outside of working hard for her clients, Marzieh enjoys, cooking, fishing, listening to music and good TV series.
Seeds of Hope Children's Ministry
It is our sincere privilege at 777Eccounting to be appointed the Accounting/Bookkeeping Manager for Seeds of Hope – a charity that provides, among other things, housing, meals and education for orphaned children in Zambia, Thailand and Myanmar.
Eldon and his wife have had the personal privilege of visiting Grace Academy and supporting the organization through the years.
"Therefore, I command you to be openhanded toward your brothers and toward the poor and needy in your land." – Deuteronomy 15:11
How 777Eccounting Supports Seeds of Hope
The monthly cost of sponsoring a child at Seeds is $40. We add this amount to our staff's monthly pay so that they can personally sponsor a child of their choice without being out of pocket.
The privilege of providing for these children is an experience we want to share with our staff!
Seeds of Hope ensures the donors stay in frequent communication with the sponsored children to get updates on their lives. Each sponsored child is advised of their sponsors and writes every three months with an update on their lives, including a current picture of them.
We encourage everyone with the means to do so, to join us in supporting Seeds of Hope. It takes nine sponsors to fully support each child, so every contribution matters!
Please visit their website to learn more – truly incredible.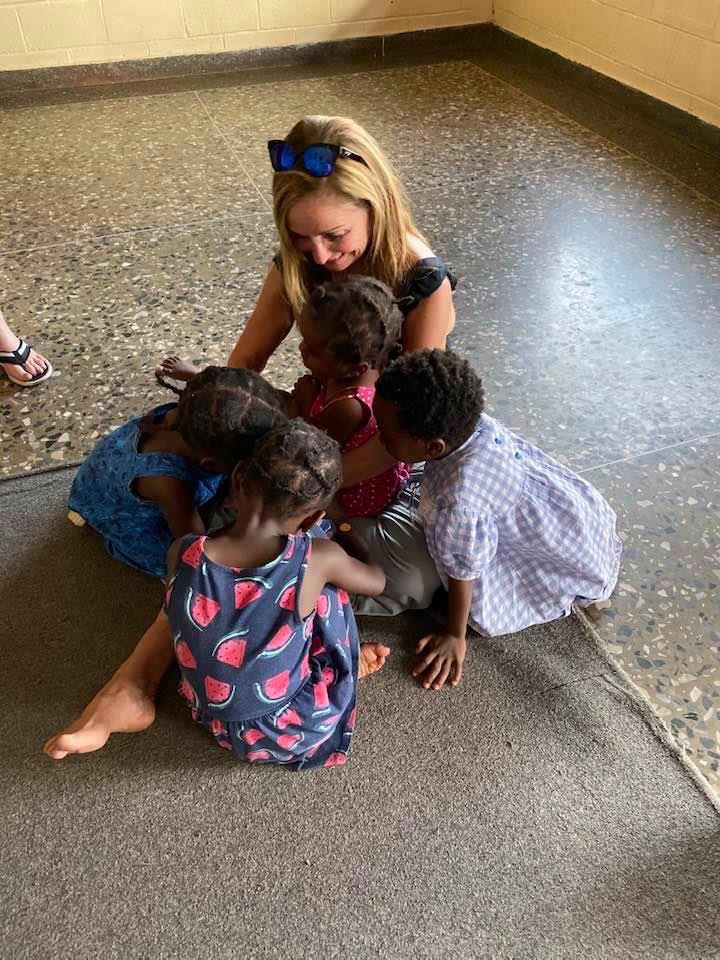 Karen (Eldon's wife) reading to the preschool children at Seeds of Hope – Grace Academy – Zambia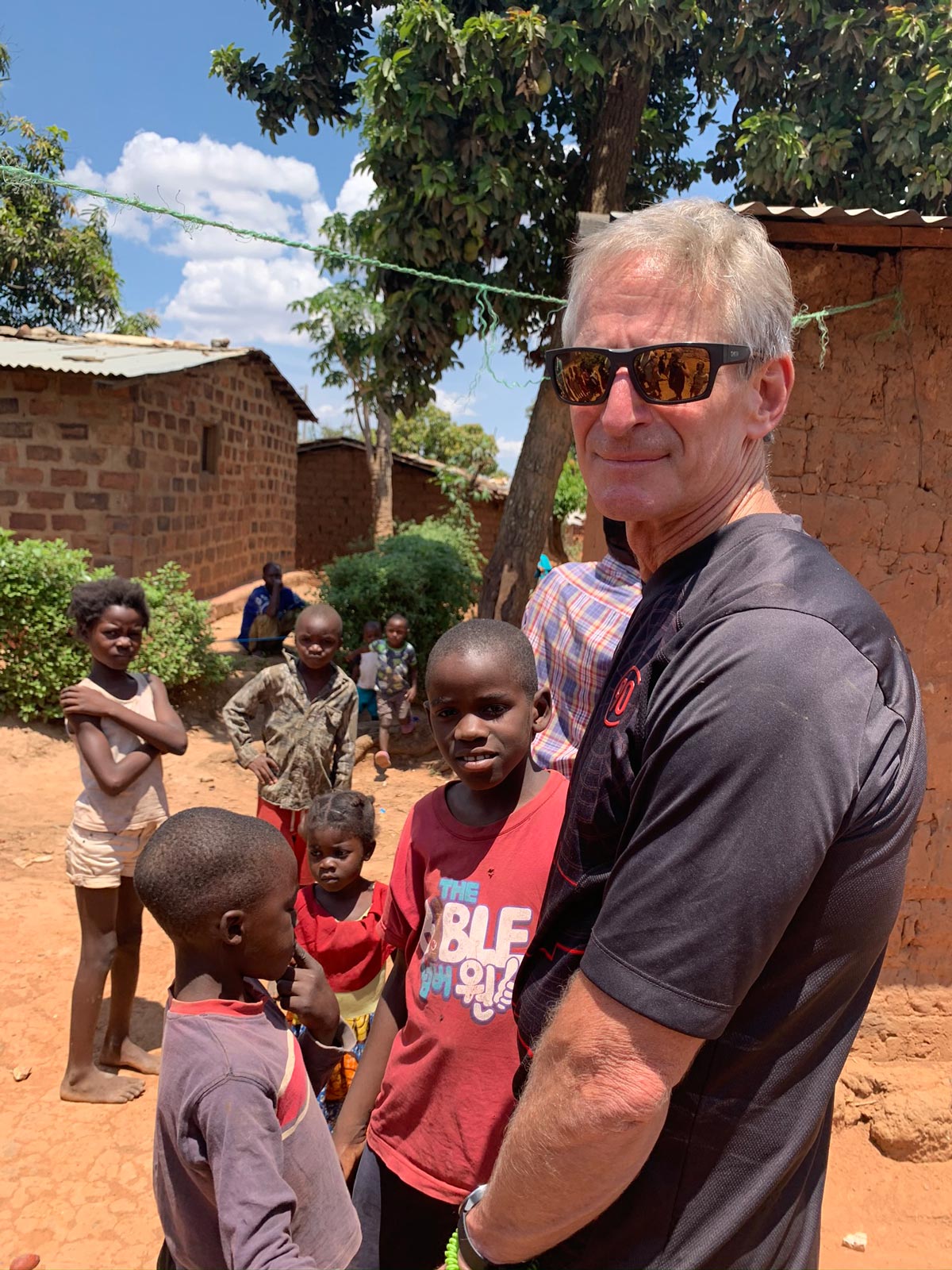 Eldon visiting a local community in Zambia – the kids wanted to hold his hands the entire visit
Sign-up for a Free Consultation